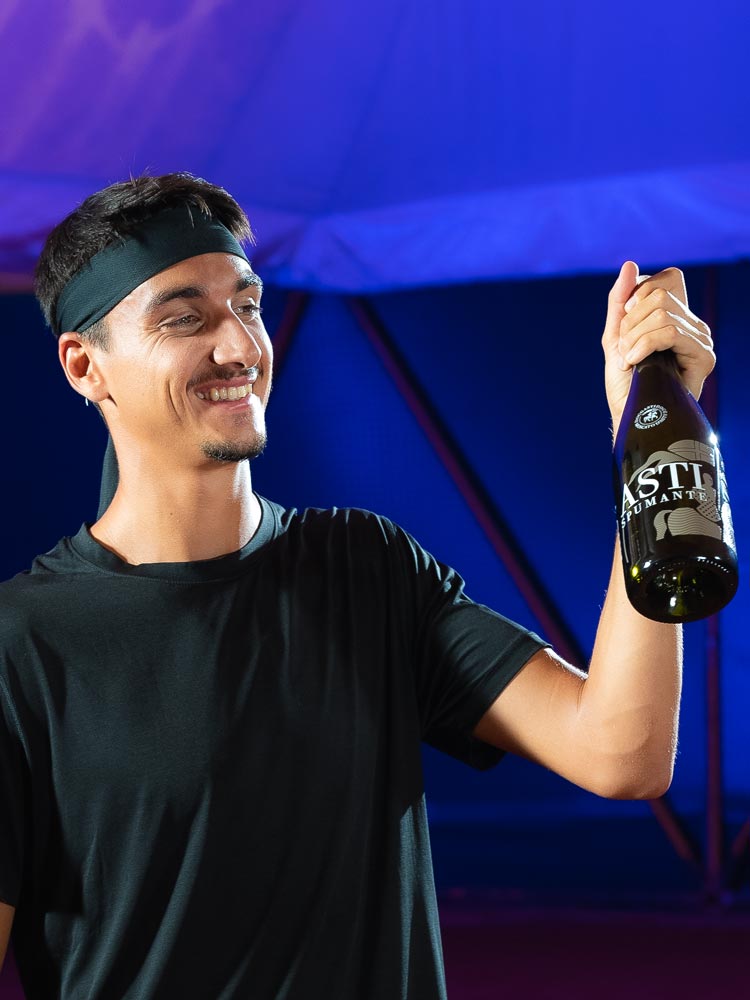 BRAND AMBASSADOR
LORENZO SONEGO
The Consorzio's sports ambassador
Discover the dynamic side of the designation.
RAISE A GLASS WITH
THE CHAMPION OF ASTI DOCG
Lorenzo Sonego, a.k.a. "Sonny", is evidence of how Asti DOCG supports and celebrates the peak moments of sports and conviviality. Known for his tenacity and perseverance, the young tennis pro from Turin exports the values of the designation worldwide, exemplifying the fundamental principles shared by sports and the long tradition of the Consorzio's wines. Born in Piedmont, he is the perfect spokesman for the pride of place that leads to great things.