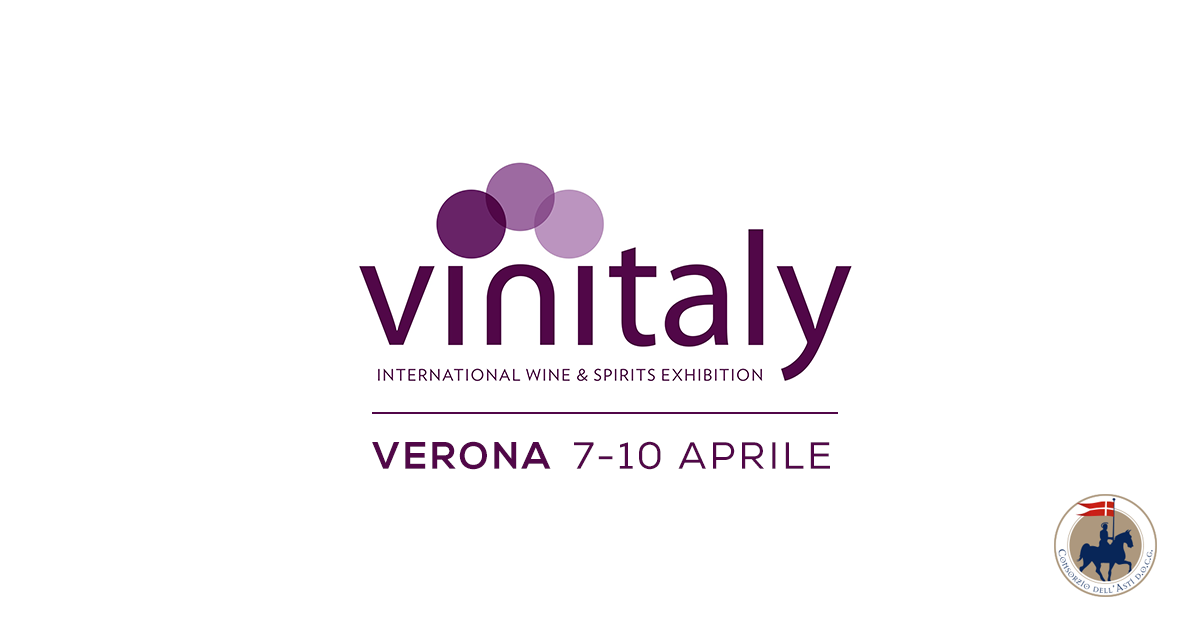 VINITALY 2019
VERONA _ Vinitaly 2019 7th-10th April 2019 _ HALL 10 PIEMONTE 
Feel free to join us here:
THE WINERY SPACE: a collective exhibition by 13 members of the Consorzio dell'Asti, bringing you the world of ASTI DOCG and their wines – ASTI Secco, ASTI Dolce and MOSCATO d'ASTI DOCG
INSTITUTIONAL SPACE: on Monday 8th and Tuesday 9th April, the multisensory tastings will be guided by Sommelier Martina Doglio Cotto "EXPERIENCE ASTI & MOSCATO D'ASTI DOCG" (if interested, please send an email to consorzio@astidocg.it for accreditation).
On Monday 8th April 2019 only, Chef Roger Massari will play host with food shows in pairing with ASTI DOCG
From Sunday through Wednesday, Asti-born Chef Diego Bongiovanni will serve his N'Ice-roll – a brand new way of serving ice-cream – exceptionally flavored with one of our three ASTI DOCG styles. One designation, three great wines.
The Consorzio's counter will feature tastings of all the bottles of Asti Secco, Asti Dolce and Moscato d'Asti made by Consorzio members – spumante makers, cooperative wineries and estates.