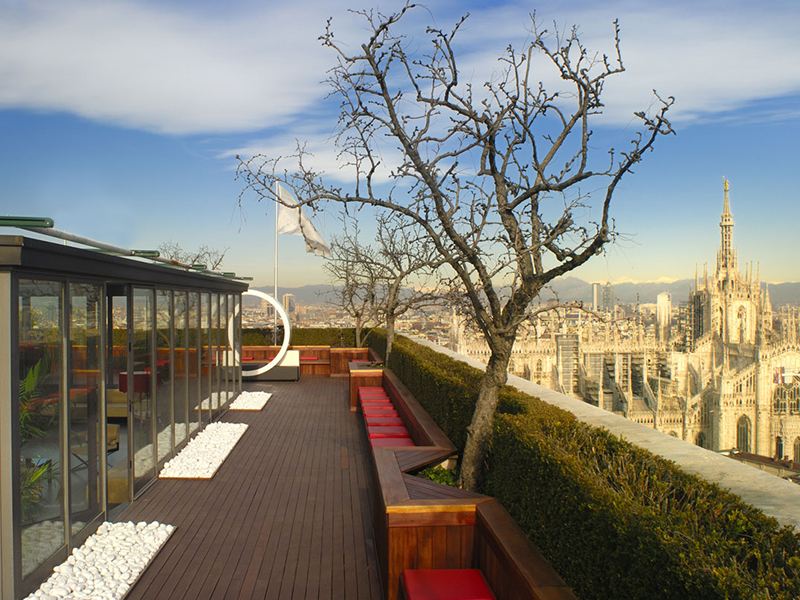 Terrazza Martini 2016
A fascinating multisensory path that describes the evolution from grape into spumante, a charming food teller and the joy that only the world's sweetest, most toasted bubbles, those of Asti docg, can bring: these are only a few of the elements that made the event "Tutti i Sensi dell'Asti" unforgettable. Organised and promoted by the Consorzio per la Tutela dell'Asti docg at Milan's Terrazza Martini on Thursday 24th November 2016.
The event involved many lifestyle and gourmet journalists as well as a considerable number of web influencers, who enhanced the visibility of the event thanks to their highly popular social channels.
Tutti i Sensi dell'Asti creatively brought the grape harvest spirit and aromas to the heart of Milan, offering an unusual toast in anticipation of the Christmas and New Year celebrations.
The narration of the multisensory path dedicated to Asti docg was by Federico Francesco Ferrero, a nutritionist and food-teller, who actually comes from the Asti region. Ferrero invited participants to try Asti docg not just with the usual sweet dishes, but also with savoury dishes, like the ones served during the evening, among which were: diced salmon with herbs, golden shrimp with almond petals, artichoke hearts tempura, Castelmagno cheese slivers and  pureed new potatoes with fresh truffle slivers.
A contest aimed at recognizing the flavours of the Asti docg bouquet by relying on one's sense of smell entertained the participants, who vied to identify as many scents as possible.